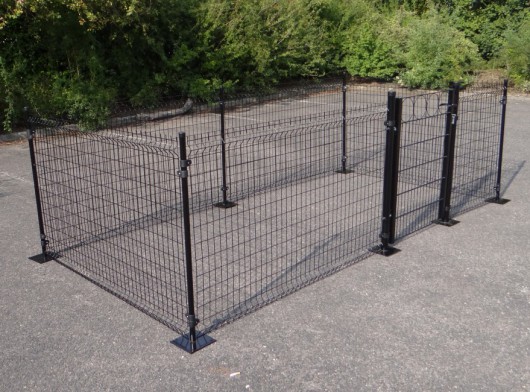 Design your own Chicken fence in 3D
Chicken fence of 8 m2 stabil fence. It is easy to anchor the fence on a hard surface. We do have them available for a soft surface as well. The poles are longer and they should go 45 cm into the ground.
Product details
Good quality with mesh of 50x100 mm. Wirethickness 4 mm.
Electrolytically galvanized and powder coated. Not stainless.
The poles with footplates in two parts.
EAN code: 8719558677771